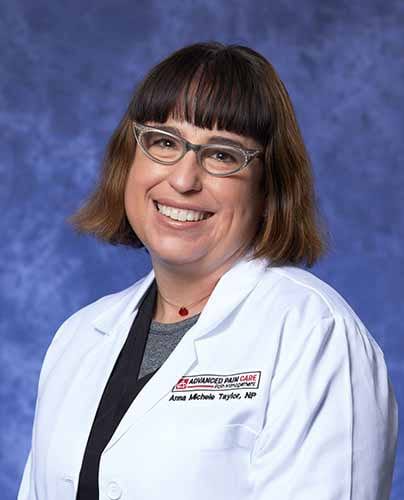 We are here for you
Book appointment
Mark T. Malone, M.D., is a Board Certified pain specialist and a native Texan. He received his undergraduate degree from the University of Texas at Austin, and went on to attend the University of Texas Southwestern Medical School. Dr. Malone attended Baylor College of Medicine for residency and training in anesthesiology, and then completed a pain management fellowship at Texas Orthopedic Hospital in 1998. Prior to founding Advanced Pain Care in 2002, Dr. Malone was a member of an Austin-based group practice for twelve years, and a clinical instructor at Baylor College of Medicine for six years. He is double board-certified in anesthesiology and pain management by the American Board of Anesthesiology, with a sub-specialty in pain management; this is the only board certification for pain management endorsed by the American Board of Medical Specialties. In 2017 Dr. Malone was appointed Clinical Assistant Professor of Surgery and Perioperative Care at UT Dell Medical School. <br> Dr. Malone is a member of the American Medical Association, the American Society of Anesthesiologists, the International Spinal Intervention Society, the American Society of Interventional Pain Physicians, and the Travis County Medical Society. He has successfully treated thousands of patients suffering from acute and chronic pain. He and his wife, Tracy, live in Austin with their three children. In his spare time, he enjoys water-skiing, cycling, and travel.
Anna Michele is an Adult-Gerontology Acute Care Nurse Practitioner board certified through the American Nurses Credentialing Center. She has 15 years of nursing experience.
Anna Michele was born and raised in Austin, Texas. After living in California while her husband attended UC Berkeley, she returned to Austin to raise her two daughters as her husband began his career as a teacher. She entered nursing school when her youngest daughter started kindergarten. She completed her ADN at Austin Community College in 2005 and went on to earn her BSN at UT Arlington shortly after while working as an intensive care nurse. She worked as a Palliative Care nurse for a year after developing the program for the ICU. Her experience in that field taught her that feeling well is just as important as being well. In 2017, she went back to school to become a NP and earned her MSN in 2019 with specialty in Adult-Gerontology Acute Care Nurse Practitioner.
Her goal is to work with her patients to develop a plan of care that will help them achieve their goals and receive the highest quality care. She maintains a commitment to excellence, compassion and respect while caring for her patients. When not at work she enjoys hiking, traveling, camping and reading. She also has a great love for film and live music. And, of course, she spends as much time as she can with her family, friends and her dog Jake.