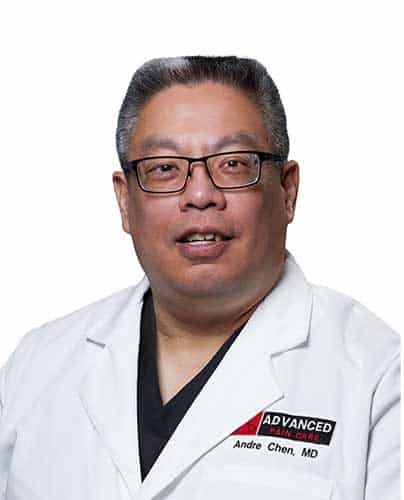 We are here for you
Book appointment
Mark T. Malone, M.D., is a Board Certified pain specialist and a native Texan. He received his undergraduate degree from the University of Texas at Austin, and went on to attend the University of Texas Southwestern Medical School. Dr. Malone attended Baylor College of Medicine for residency and training in anesthesiology, and then completed a pain management fellowship at Texas Orthopedic Hospital in 1998. Prior to founding Advanced Pain Care in 2002, Dr. Malone was a member of an Austin-based group practice for twelve years, and a clinical instructor at Baylor College of Medicine for six years. He is double board-certified in anesthesiology and pain management by the American Board of Anesthesiology, with a sub-specialty in pain management; this is the only board certification for pain management endorsed by the American Board of Medical Specialties. In 2017 Dr. Malone was appointed Clinical Assistant Professor of Surgery and Perioperative Care at UT Dell Medical School. <br> Dr. Malone is a member of the American Medical Association, the American Society of Anesthesiologists, the International Spinal Intervention Society, the American Society of Interventional Pain Physicians, and the Travis County Medical Society. He has successfully treated thousands of patients suffering from acute and chronic pain. He and his wife, Tracy, live in Austin with their three children. In his spare time, he enjoys water-skiing, cycling, and travel.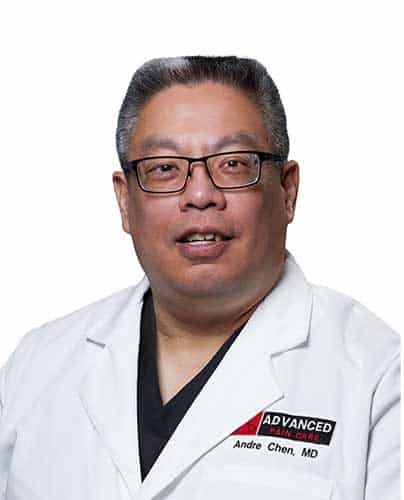 Dr. Andre Chen is a Board Certified Addiction Medicine specialist in Austin, TX. Originally from Maryland, he earned his undergraduate degree at the University of Texas at Austin, Doctor of Medicine at the University of Maryland, and Masters of Business Administration at the University of Texas at Austin. His completed his residency training at the Central Texas Medical Foundation (Brackenridge Hospital) in Austin.
Prior to becoming an Addiction Medicine specialist, he practiced Family Medicine at the Austin Diagnostic Clinic for over 20 years and was listed in Austin Monthly magazine as a Top Doctor in 2015 and 2017. He is board certified in Addiction Medicine by the American Board of Preventive Medicine (ABPM) and American Board of Family Medicine (ABFM). As an avid software developer, he has developed several clinical apps in the iPhone/iPad App Store.
Dr. Chen focuses on substance use disorders as medically treatable conditions in the same way that diabetes or hypertension are. His primary goal at Advanced Pain Care is to ensure that patients with chronic pain conditions can safely and effectively receive the best treatment possible. If you feel that medication or substance use has taken over your life or that you have lost control then it may be time to consider effective medication-assisted outpatient treatment with an Addiction Medicine physician.
Dr Chen is here to help patients who suffer from loss of control of opioid pain medication, compulsive use of pain medication, craving pain medication, overdose, problem drinking, nicotine use.
Available in the Greater Austin Area at
Available in the Waco/Killeen Area at