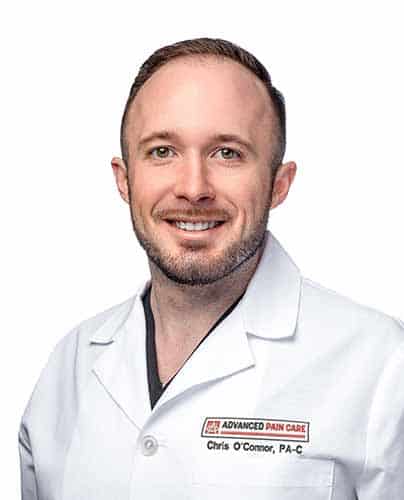 We are here for you
Book appointment
Mark T. Malone, M.D., is a Board Certified pain specialist and a native Texan. He received his undergraduate degree from the University of Texas at Austin, and went on to attend the University of Texas Southwestern Medical School. Dr. Malone attended Baylor College of Medicine for residency and training in anesthesiology, and then completed a pain management fellowship at Texas Orthopedic Hospital in 1998. Prior to founding Advanced Pain Care in 2002, Dr. Malone was a member of an Austin-based group practice for twelve years, and a clinical instructor at Baylor College of Medicine for six years. He is double board-certified in anesthesiology and pain management by the American Board of Anesthesiology, with a sub-specialty in pain management; this is the only board certification for pain management endorsed by the American Board of Medical Specialties. In 2017 Dr. Malone was appointed Clinical Assistant Professor of Surgery and Perioperative Care at UT Dell Medical School. <br> Dr. Malone is a member of the American Medical Association, the American Society of Anesthesiologists, the International Spinal Intervention Society, the American Society of Interventional Pain Physicians, and the Travis County Medical Society. He has successfully treated thousands of patients suffering from acute and chronic pain. He and his wife, Tracy, live in Austin with their three children. In his spare time, he enjoys water-skiing, cycling, and travel.
Chris O'Connor earned a Bachelor of Science in Biomedical Science from the University of Texas A&M in 2014. He was first introduced to Advanced Pain Care during college where he became a part of this family. After graduation Chris worked as a scribe and medical assistant with Dr. Mark Malone at Advanced Pain Care for 6 years. In this period he also earned an Associate Degree in Spanish at Austin Community College in 2019 and assisted as a TA. He attended the University of Rio Grande Valley graduating with a Master's in Physician Assistant Studies in 2021. After PA school, he worked in the ER in McAllen as an Emergency Room PA before returning to Advanced Pain Care in 2023.
Chris is a Certified Physician Assistant through the NCCPA, licensed by the Texas Medical Board. He is also a member of AAPA, American Academy of Physician Assistants, and TAPA, Texas Academy of Physican Assistants. He served as the TAPA UTRGV Representative for 2 years.
In his free time Chris likes to paddleboard at Lady Bird Lake, go on medical mission trips, travel, spend time with friends and family, and explore Austin.
His philosophy is that every patient has their own story, and his goal is to learn that story in order to develop the best possible relationship with patients, to grow together, and to facilitate their medical care.