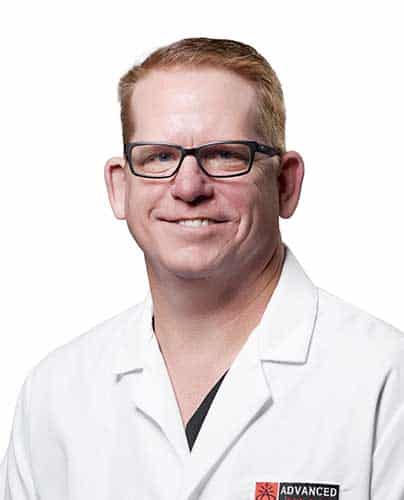 We are here for you
Book appointment
Mark T. Malone, M.D., is a Board Certified pain specialist and a native Texan. He received his undergraduate degree from the University of Texas at Austin, and went on to attend the University of Texas Southwestern Medical School. Dr. Malone attended Baylor College of Medicine for residency and training in anesthesiology, and then completed a pain management fellowship at Texas Orthopedic Hospital in 1998. Prior to founding Advanced Pain Care in 2002, Dr. Malone was a member of an Austin-based group practice for twelve years, and a clinical instructor at Baylor College of Medicine for six years. He is double board-certified in anesthesiology and pain management by the American Board of Anesthesiology, with a sub-specialty in pain management; this is the only board certification for pain management endorsed by the American Board of Medical Specialties. In 2017 Dr. Malone was appointed Clinical Assistant Professor of Surgery and Perioperative Care at UT Dell Medical School. <br> Dr. Malone is a member of the American Medical Association, the American Society of Anesthesiologists, the International Spinal Intervention Society, the American Society of Interventional Pain Physicians, and the Travis County Medical Society. He has successfully treated thousands of patients suffering from acute and chronic pain. He and his wife, Tracy, live in Austin with their three children. In his spare time, he enjoys water-skiing, cycling, and travel.
Justin Henne is a Nurse Practitioner in our Killeen, Texas clinic. He has been with Advanced Pain Care for nearly seven years in this role. He has over 12 years of experience in the nursing field. His prior experience includes level 1 Trauma ICU, Rotary wing flight nurse, emergency room in a critical access hospital and house supervisor. He is also a veteran of the U. S. Army, having served nearly 7 years of active duty, as a Bradley Fighting Vehicle Systems mechanic.
Justin obtained his Bachelor's Degree in Nursing from Texas A&M Corpus Christi. He went on to receive his Masters of Science degree in Nursing at Texas A&M in College Station.
Justin has a passion for taking care of patients in chronic pain. He strives to get to know each patient and to build a great report with them, as he feels that will enable him to provide the best possible care for them.
When Justin is not in the clinic, he can be found on the family ranch working. His hobbies include hunting, fishing, and fast cars. Justin also enjoys hanging out and going on vacations with his wife, Amanda, and two children.