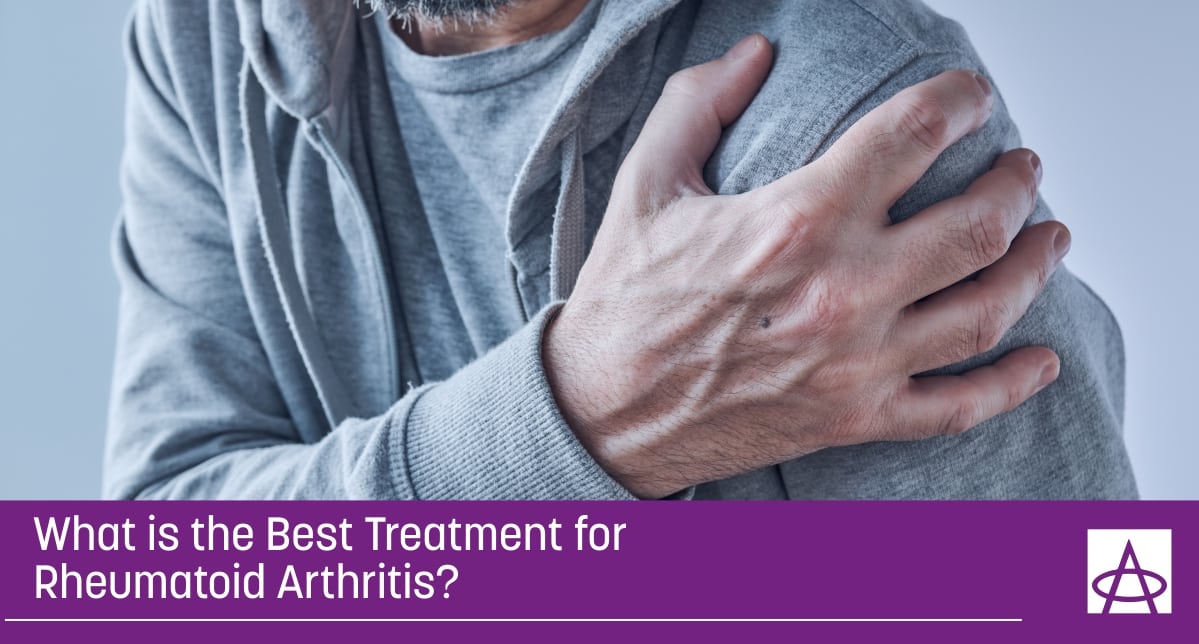 What is the Best Treatment for Rheumatoid Arthritis?
Rheumatoid Arthritis (RA) is one of the most severe joint disorders people suffer from. Unlike other joint problems, this is caused by the "attack" of one's own immune system, resulting in unbearable pain and inflammation in different joints of the body. While the causes for this autoimmune condition are unidentifiable, it may occur due to factors like age (more common in middle-aged people or the elderly), gender (more prevalent in females), genetics/heredity, infections of the gut or mouth, stress, smoking, etc.
RA develops gradually and can affect any region of the body, but it usually occurs in – the hands, fingers, wrist, elbow, shoulder, neck, knee, hips, and foot. It can be diagnosed in its initial stage with key symptoms like:
Unusual fatigue
Slight fever
Unexplained weight loss
Sensations of warmth in the joints
Joint stiffness
Numbness
Tingling
This type of arthritis can lead to several other conditions such as rheumatoid nodules (lumps on the skin) scleritis (inflammation of the white part of the eye), chronic back pain, pericarditis (inflammation of the membrane surrounding the heart), anemia, osteoporosis (extreme weakness of the bone), and other complications.
The severity of this disorder is determined by the Rheumatoid Arthritis Severity Scale (RASS) which assesses the patterns of disease activity and the functional & physical damage caused by it. It has a range of 1-100 for identifying the levels of severity – the higher the number, the more serious the condition of the patient. Apart from this, certain rheumatoid arthritis tests may also be done to thoroughly diagnose the problem.
Types of Medication Available for Rheumatoid Arthritis (RA) Treatment
Even though there is no cure for rheumatoid arthritis pain, it can be managed for several months, or even years to carry out a normal life. There are many palliatives, therapeutic and surgical methods that can be considered by a physician. The medicines mentioned below are not prescribed to all patients (because side effects vary from person to person). Nevertheless, we've outlined common medications your specialist may prescribe.
NSAIDs – For decreasing pain and inflammation, non-steroidal anti-inflammatory drugs (NSAIDs) can be prescribed to you. In severe cases of rheumatoid arthritis, some additional drugs may also be taken into account for preventing further damage to the joints. NSAIDs pills and tablets include ibuprofen and naproxen like Advil, Aleve, Mobic, and Celebrex.

Some common risks associated with these drugs are heart attack & stroke, high blood pressure, gastritis, ulcers, and bleeding. If you are already suffering from any of these problems, you must inform your doctor beforehand.

Steroids – Also known as corticosteroids, these can be prescribed (once or twice every 3-4 months) to patients in different ways – through a vein, into a muscle, or even as drops (for eyes and ears). Under medical supervision, steroids provide immediate pain relief with minimum side effects.

For reducing inflammation, hydrocortisone (Cortef), methylprednisolone (Medrol), and prednisone (Deltasone) and other such steroids can be recommended to the patient. However, some complications that may arise include weight gain, high blood pressure, diabetes, and cardiac arrest.

Methotrexate and Other Traditional DMARDs – DMARD stands for a disease-modifying antirheumatic drug that aims at regulating the immune system to slow down the effects of RA. These drugs include methotrexate, hydroxychloroquine (Plaquenil), leflunomide (Arava), sulfasalazine (Azulfidine), or tofacitinib (Xeljanz) that can be taken as either shots or pills.

As these drugs control the working of your immune system, they may weaken it and lead to infections producing symptoms such as chills, fever, irritated throat, or painful urination. Some other risks involve – headache, nausea, or defects related to pregnancy and birth.

Biologics – Also referred to as biologic response modifiers, these are a subset of DMARDs. They are genetically formulated proteins that block specific parts of the immune system, reducing inflammation and joint pain; and may (or may not) be used in combination with traditional DMARDs. There are four types of biologics –

Tumor Necrosis Factor (TNF) inhibitors
Interleukin (IL) inhibitors
B-cells inhibitors
T-cells inhibitors

Some examples of biologics include abatacept, adalimumab, anakinra, certolizumab, etanercept, etc. Like the DMARDs, they can also produce immunity-related risk factors with chest pain, breathing trouble, and hives.

Janus Kinase (JAK) Inhibitors – Certain proteins in the body (cytokines) are attached to the immune cells and play a key role in causing RA inflammation. The work of JAK inhibitors is to block this process and reduce inflammatory sensations in the body.

They act in the same way as DMARDs and biologics, also producing side-effects similar to them (like tuberculosis, respiratory issues/infections, pregnancy-related risks, etc.). These inhibitors may be considered as a last resort for rheumatoid arthritis; only when other drugs fail to offer relief.

It's important to understand that these are not self-prescribed drugs and you must consult a rheumatoid arthritis specialist to avoid worsening your health.
Treatment for Rheumatoid Arthritis at Advanced Pain Care in Austin, TX
The rheumatoid arthritis doctors at Advanced Pain Care have treated numerous patients with a high success rate and continue to help more people in living pain-free. We have been practicing pain management for the past 20 years and serve the community with numerous pain care centers.
You'll be in the hands of the best doctors for rheumatoid arthritis who will physically examine your condition and use all the necessary diagnostic and laboratory tests for an accurate assessment, such as:
Blood Tests – This is done to detect inflammation markers and antibodies like antinuclear antibody (ANA), c-reactive protein (CRP), etc. that may be associated with RA. It can also be conducted to diagnose the presence of uric acid or any abnormalities in the functions of an organ.
Imaging Tests – X-rays, CT scans, MRIs and ultrasounds can be used for detecting fluid build-up, cartilage loss, wear and tears of structures, and any changes in bone structure(s).
Along with these tests, your medical history will also be thoroughly considered to ensure effective pain management and prevention of any complications. As soon as the diagnostic reports are out, you'll be offered the most suitable treatment for your situation with safe medical procedures.
You can book your appointment through our patient information portal, which also provides important information you need as our first-time patient along with the details of the insurance carriers we are in-network with. We are available Monday-Friday (from 8 a.m. to 5 p.m.). If you'd like to talk to us for guidance or queries, call our central helpline number – 512-244-4272.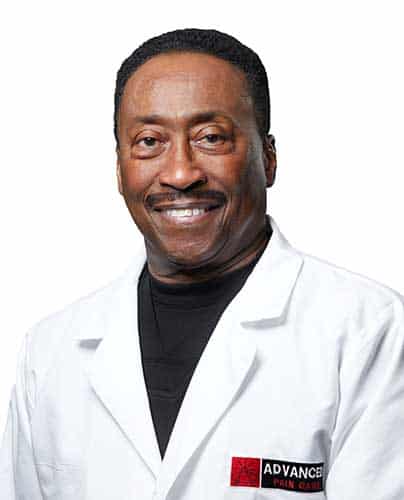 Dr. Samuel Pegram has practiced Rheumatology in Texas for over two decades. Since 1986, Dr. Pegram has built a reputation for quality patient care and top-notch clinical research, having conducted various clinical trials for numerous pharmaceutical companies and clinical… View Profile