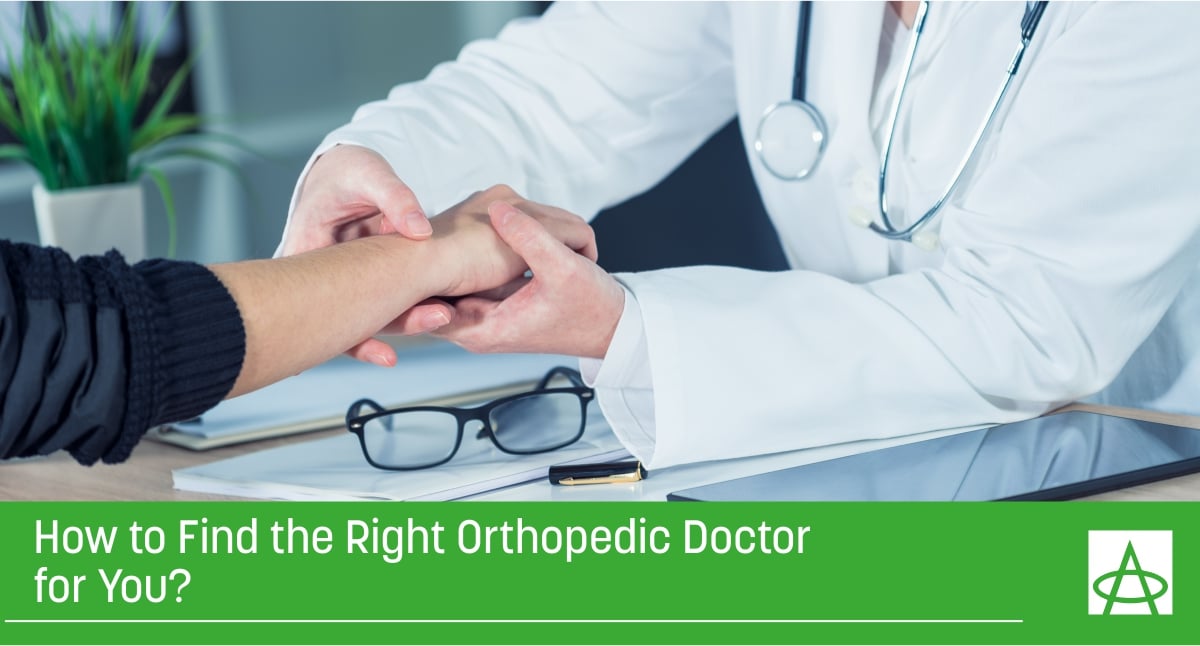 How to Find the Right Orthopedic Doctor for You
No matter the medical issue, knowing which doctor to consult for your condition is important to ensure that you get the right treatment at the right time.
Orthopedics is a medical specialization that focuses on conditions involving the musculoskeletal system of the human body and addresses the correction of any spinal and bone deformities.
Orthopedic conditions could be short-term, such is often the case with acute conditions affecting the bones, joints, muscles, and nerves. However, they can also manifest as chronic conditions such as arthritis, which requires long-term care. Other orthopedic injuries, often sports-related, affect or damage different parts of the musculoskeletal system and may require surgical intervention. While the former conditions are typically treated by orthopedists, the latter are treated by orthopedic surgeons. Orthopedists treat disorders in the bones, joints, muscles, nerves, and other parts of the musculoskeletal system. Orthopedic surgeons, on the other hand, specialize in the treatment of a variety of conditions that affect the musculoskeletal system. Both Orthopedists and Orthopedic Surgeons are trained to explore both surgical and non-surgical options for treatment. At Advanced Pain Care, our team of specialists are driven to find the best treatment plan for your specific condition. If surgery is required, depending on the type of damage or injuries, there are various sub-specialties in orthopedic surgery to attend to them.
7 Tips for Choosing the Best Orthopedic Surgeon in Austin
If your specific orthopedic condition warrants a visit to a surgeon, or if your primary care physician or orthopedist has asked you to schedule a consultation with an orthopedic surgeon, the question of how to choose the right one is most likely on your mind.
Choosing the right orthopedic doctor or hospital is crucial for expert and quality orthopedic care. Here are some simple tips to explore in your search for the right orthopedic surgeon to treat your specific condition:
#Tip1 Ask your physician for a referral list – If your primary care physician or orthopedist has suggested consultation with an orthopedic surgeon, make sure you ask them for a referral list. Based on their evaluation of your condition, and their network, they may be able to connect you to the right orthopedic specialist.
#Tip2 Look for certifications and background – Once you have a list of surgeons in hand, do a little bit of background checking yourself. You can search for certifications and professional backgrounds to understand the credentials of each surgeon. Your doctor should be board certified in Orthopedic Surgery.
#Tip3 Check the orthopedic doctor's experience – Along with certifications and professional/specialization background, your search will also elaborate on the surgeon's experience. An understanding of the surgeon's experience in handling specific cases, proven track record with specialty procedures, etc., will help you narrow down your list. It will also help you build confidence and faith in your search for the right surgeon, a piece-of-mind that is crucial in any doctor-patient relationship.
#Tip4 Read online reviews by patients – Patients who are satisfied with the interaction they have had with their chosen doctors, or even those who have not, tend to leave detailed reviews on various forums. Apart from the prerequisites you get by reading up on the surgeons' professional background and experience, personal opinions lend a lot of credibility. This also helps you build a stronger connection with the surgeons helping to reassure you are making the right choice.
#Tip5 Check for service quality – Discussion forums, case studies, etc… give you a strong indication of the overall service quality of the surgeons. They also give you a clear indication of the technologies and treatment options chosen by these surgeons, which you can read up further on before making your decision.
#Tip6 Evaluate the consultation/communication style – It is said that bedside manner is important when evaluating a doctor's consultation style. A highly qualified surgeon with a brusque manner of communication may not help you gain confidence in your surgical procedure. On the other hand, a surgeon who communicates with clarity and is ready to explain and address your concerns will help you gain confidence. Make sure that your background search on the surgeons gives you a glimpse of their communication style.
#Tip7 Know what your insurance covers – Be aware of the terms and conditions of your insurance coverage so that you can avail the best treatment without any additional out-of-pocket expenses.
Get Satisfactory Orthopedic Treatment at Advanced Pain Care
There are over 150 different conditions that affect the human musculoskeletal system. Whether you are experiencing an acute condition or a chronic one, whether you need simple treatment to reduce pain and symptoms, or a more complex surgical procedure, Advanced Pain Care in Austin, Texas, has everything you need under one roof.
At Advanced Pain Care, we treat conditions pertaining to age-related wear and tear, repetitive motions of joints, overuse of limbs, trauma, and injuries. We also treat chronic orthopedic conditions including arthritis, osteoporosis, bursitis, tumors as well as pain in the joints, muscles, knee, hip, neck, and back. All of our specialists focus on how pain affects your body.
We accept insurance coverage from different network carriers. Check if your insurance provider is listed. We also have a patient portal to facilitate easy access to all our facilities including prescriptions and bill pay. Additionally, you can refill a prescription or request records online should you need them.
We have several centers serving the locations of Austin, Amarillo, Waco/Killeen, and Kyle,as well as advanced surgery centers in Round Rock, Austin, and Amarillo. You can contact us on our mainline or check our website for center-specific contact details.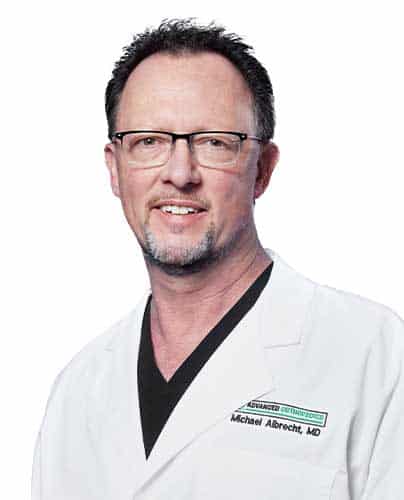 Michael Albrecht, M.P. Aff, M.D., is a Board Certified Orthopedic Surgeon. Dr. Albrecht has particular expertise in shoulder and knee conditions and is a Board Certified Orthopedic Sports Medicine Sub-specialist who is an advisor, consultant, and instructor… View Profile