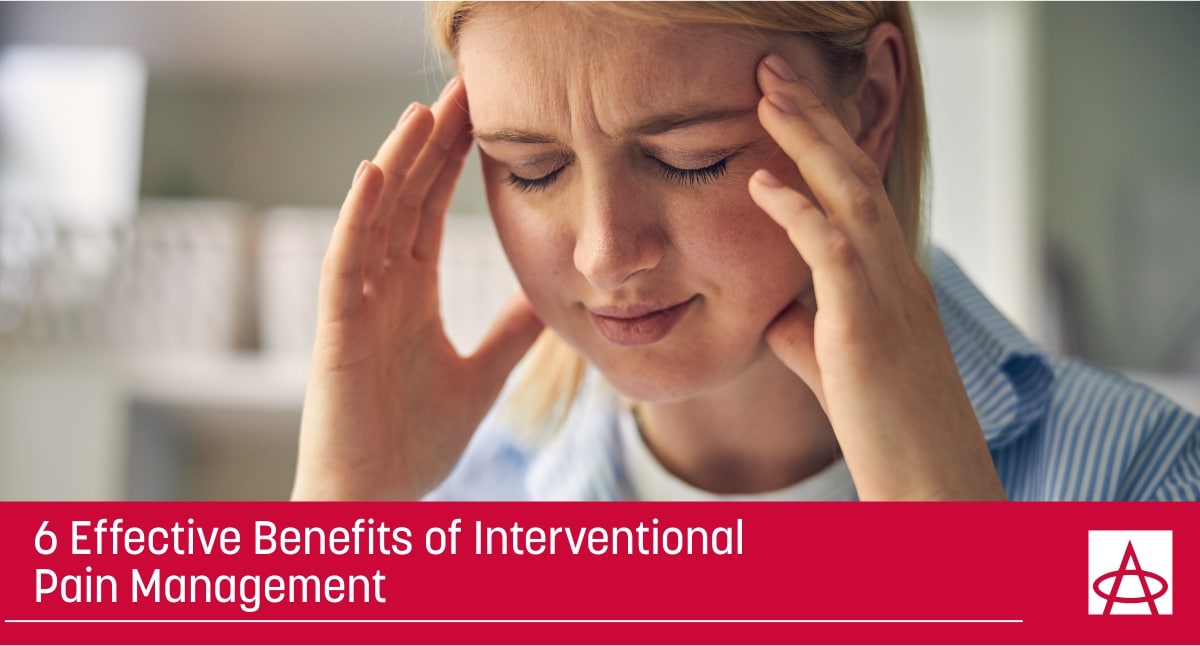 6 Effective Benefits of Interventional Pain Management
Chronic pain isn't always visible and apparent to the outside world. However, dealing with it is nothing short of exhausting. Even the smallest everyday tasks require monumental effort. So, the pain is not only physically draining but also mentally draining. We know about countless chronic pain patients who, before coming to our interventional pain clinic, only found themselves being tossed back and forth between primary care physicians and therapists of all kinds. Tired of dealing with pain, their ability to remain optimistic dwindled with every passing day.
Shortly after we utilized the multi-disciplinary interventional pain management approach, we witnessed a striking improvement in the patient's overall quality of life. Interventional pain management focuses on the source of pain rather than treating just the symptoms of the condition. Using minimally-invasive treatment options, this approach manages pain, encourages healing, and enhances function for those dealing with chronic pain.
Read on to know six significant benefits of this treatment approach.
Eliminates Pain at the Source
You might be familiar with the usual approach that relies on treating pain with medicines. While we don't oppose this approach, we truly believe that it's not the only way to tackle chronic pain. Our goal here at Advanced Pain Care is to focus more on the various factors contributing to the pain.
The advanced interventional pain management approach determines what exactly is causing your pain. It addresses the source and the symptoms with interventional methods. These include the following:
Medication management
Image-guided injections processes
Physical therapy
Minimally invasive surgical procedures
Nerve stimulation
Regenerative medicine
Less Reliance on Opioids
Our nation is currently in the midst of an opioid crisis. Overdose of prescription opioids has resulted in innumerable deaths. With this, there's a need to build an integrative pain management plan that improves function, life quality, and productivity, while at the same time avoiding the harmful consequences of opioid misuse.
Undoubtedly, opioids provide substantial pain relief. But they generally are only partially effective and have many side effects. Interventional pain treatments minimize your reliance on opioid-based medicines.
Rapid Pain Relief
Pain management injections used in this treatment approach are safe, effective, and provide lasting relief. At our interventional pain management center, we use this less invasive option to treat various kinds of neurological and orthopedic conditions.
There are many types of pain management injections. For instance, an epidural steroid injection helps our patients with lower and upper back pain as well as neck pain. Another one is joint injections. We have seen these help patients get quick relief from inflammation and pain. Thus, interventional pain treatments, by providing rapid relief, often help patients get back to their former active selves faster than other treatment approaches.
Lasting Pain Relief
Chronic pain sufferers not only desire fast pain relief, they want lasting pain management. You'll be happy to know that with advanced interventional pain management, patients can attain uninterrupted relief for months or years.
Take for example radiofrequency lesioning, it employs electrical currents to burn a tiny part of nerve tissue, thus, blocking pain signals to the brain. Another effective method is spinal cord stimulation. Pain specialists implant a small device in the back along the spine of the patient dealing with chronic lower back or leg pain. It emits low-voltage currents to your spinal cord, again, disrupting pain signals from reaching the brain.
Minimally Invasive and Less Risky
Interventional pain management techniques are minimally invasive. They don't involve dramatic surgical procedures. The main aim of these pain techniques is to reduce the level of damage so that recovery happens fast with less pain.
Some of the benefits of minimally invasive pain management techniques include:
Reduced vulnerability to infections
Minimal postoperative pain
Minimal blood loss during treatment
No hospital stay
Minimal Side-Effects of the Treatment
Upon feeling persistent pain, the thought of popping a pain reliever certainly feels tempting. Although it offers quick relief, it has its fair share of adverse side effects. That's why doctors advise you to take them for a limited time period.
Constipation, vomiting, nausea, sleepiness, dry mouth, dizziness, depression, and the rest of the list of side effects for pain pills is endless. While they can be useful, to treat chronic pain, interventional pain management techniques, with their minimal side effects, are often the best choice.
Visit Interventional Pain Specialists at APC in Austin, Texas
We at APC are a team of caring and compassionate providers who work on a personal level with every one of our patients to develop a comprehensive care plan. With our extensive clinical and research experience, we strive to provide the highest quality of pain management and care. Witnessing an improvement in your pain is of utmost importance to us. Our interventional pain clinic offers multiple minimally-invasive pain management treatments.
Our centers are open at nine locations across Greater Austin. We also have two clinics in Amarillo. You will also find us in Killeen and Waco where we have five more centers. Our advanced surgical centers are open at Round Rock, Amarillo, and Austin. We accept all insurances. To fast-track your check-in process, fill out the downloadable patient forms on our website and bring them to your appointment.
Remember, life is too short to live with chronic pain. The Pain Stops Here! Let us help you get started on your journey to long-lasting pain relief. Contact us today by dialing 512-244-4272 (Austin), 254-741-6641(Killeen), and 806-350-7918 (Amarillo) or visit our website https://austinpaindoctor.com/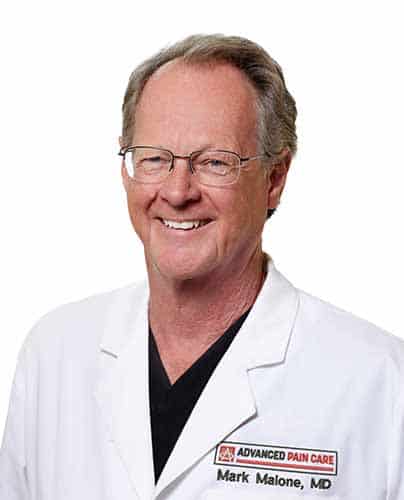 Mark T. Malone, M.D., is a Board Certified pain specialist and a native Texan. He received his undergraduate degree from the University of Texas at Austin, and went on to attend the University of Texas Southwestern Medical School. Dr. Malone attended Baylor College of Medicine… View Profile